The next episode of Capilano Islands is here!  Be sure to watch the video, give it a like, and subscribe to my channel to follow along.
Where we're at now: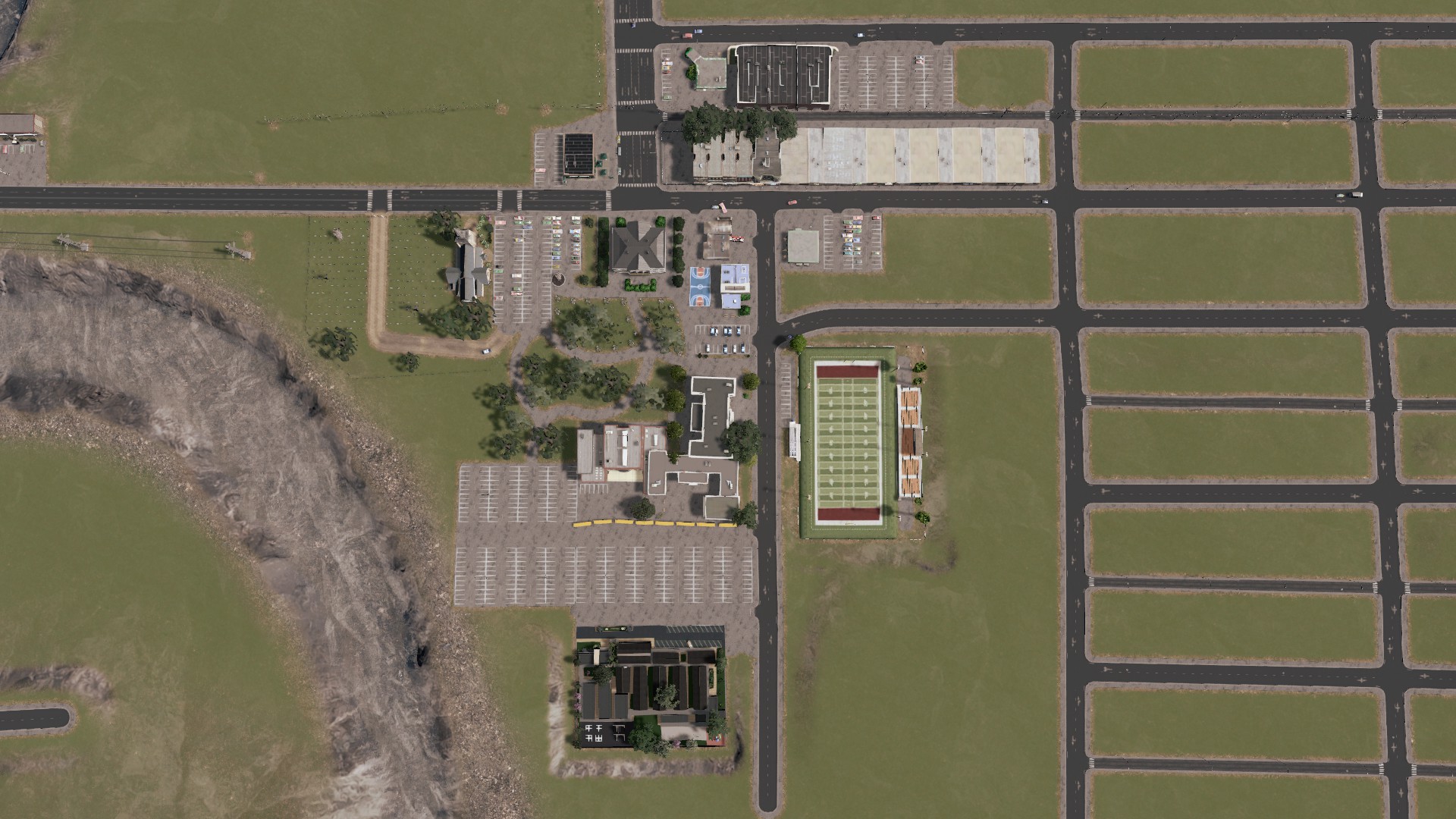 Above:  Above the main town.
Below:  A close up of the layout of the high school campus, on the same property as the town hall, police station, and fire station.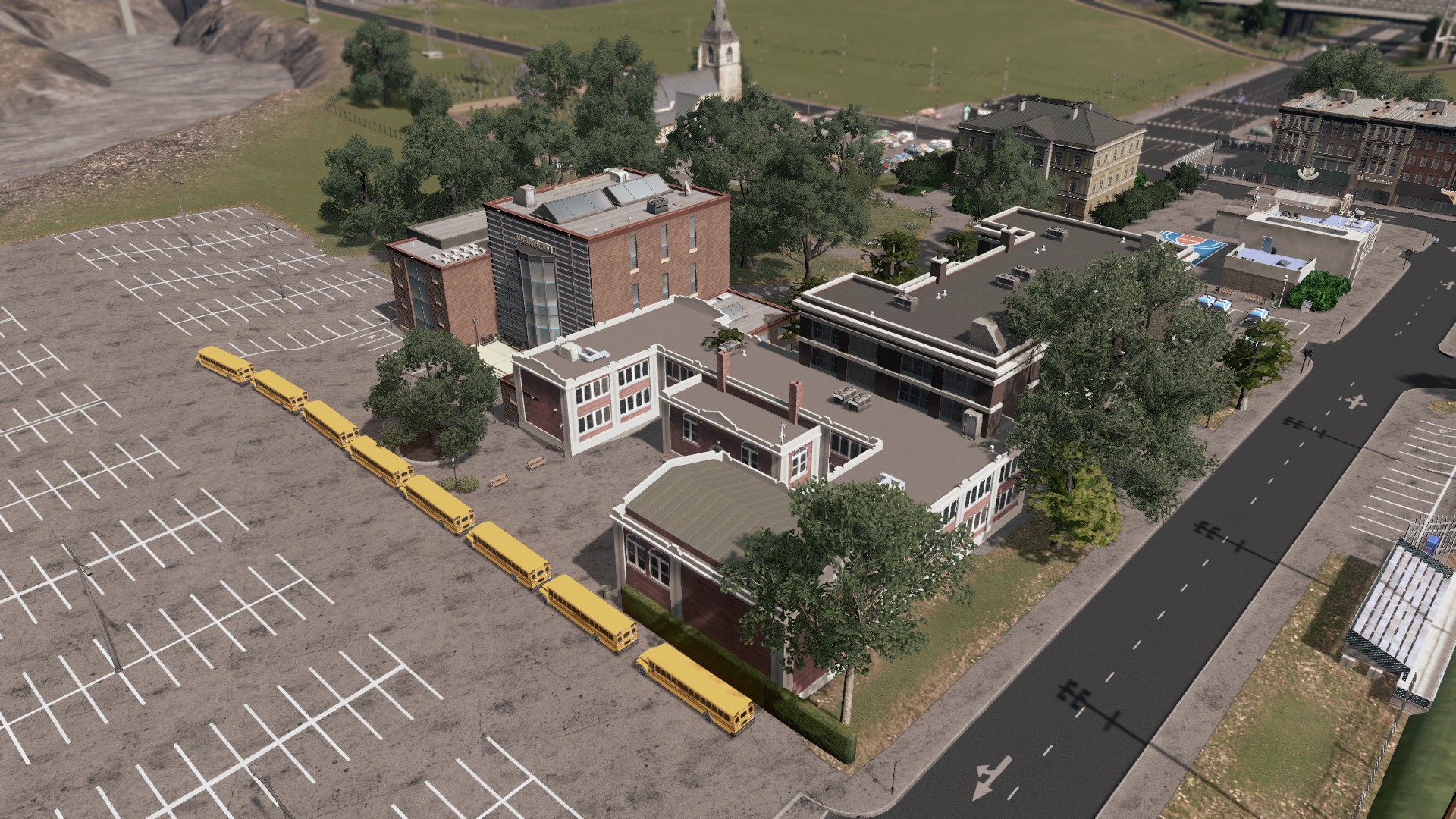 Above:  The high school building has gone through several renovations.
Below:  The elementary school was recently built.
Above:  The expanded park near town hall, which is now shared with the high school.
Below:  A concept in testing – mixed zoning along the main street.
Discussion:
Please comment here on Czardus.com, twitter, or youtube with your input on the following:
Anything else you want to comment about.