The next episode of Capilano Islands is here!  Be sure to watch the video, give it a like, and subscribe to my channel to follow along.
Where we're at now:
Above:  The current status.  Ignore the building with the crime issue – that's just a "to-do list" of buildings to place.
Below:  The main town so far.  I'm liking how it looks.
Above:  I added some foliage to the highway interchange, as it was a bit bare.
Below:  Starbucks!
Above:  The pharmacy.
Below:  The Department of Motor Vehicles.
Above:  The new small park behind town hall and the basketball court for the police and fire basketball teams.
Below:  The fire and police stations.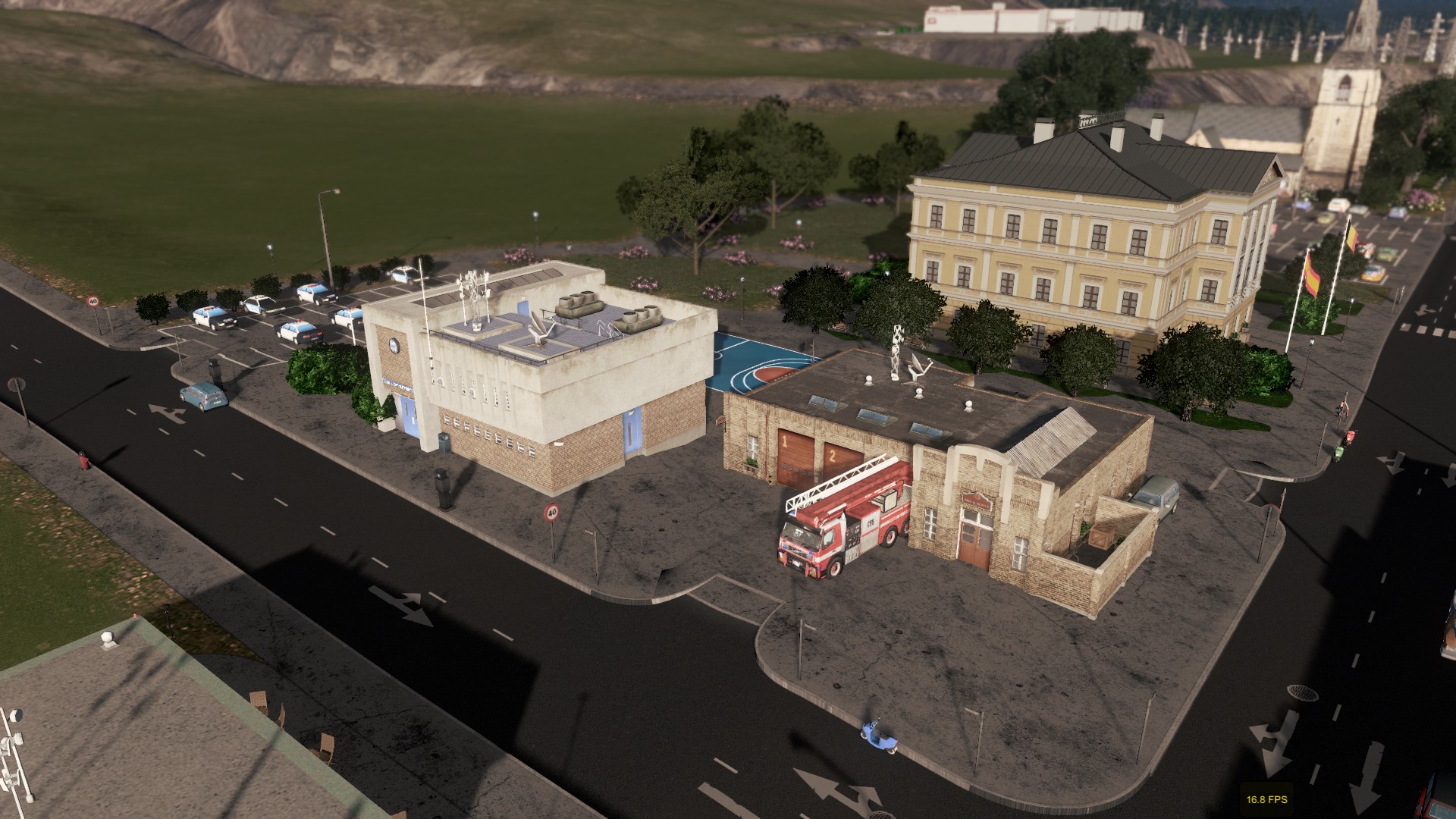 Above:  The city at sunrise.
Discussion:
Please comment here on Czardus.com, twitter, or youtube with your input on the following:
Anything else you want to comment about.